This report on the use of the Frisian language in authentic deeds has been composed on request of the Provincial Government of Fryslân.
It contains a broad summing up of the various types of authentic deeds. The report presents also an analysis of the implementations of the use of Frisian in authentic deeds to be registered in public registries. The aspect of the protection of third parties has been analysed also.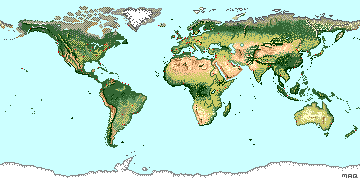 Sint Jacobiparochie
is a village in the municipality het Bildt.
More to learn about this place at :
http://www.hetbildt.com/home.html
http://www.nwfriesland.nl/BKI/

Undersyksburo Walsweer
Juridysk/Juridical
Histoarysk/Historical
Genealogysk/Genealogical
Ûndersyk/research.
If you like you can contact me
(e.g. about my services):

undersyksburo@walsweer.nl

Fries in authentieke akten
Vooronderzoek ten behoeve van de werkgroep authentieke akten
Mr. H. Walsweer
Eindredactie: dr. A.M.J. Riemersma, mevrouw G.I. Jellema, Berierapport 13 (Ljouwert, 1988).
The main function of this report is the preparation of the advice for the Minister of Justice on the use of the Frisian language for juridical purposes in authentic deeds.
In 1995, the Law on the use of Frisian in juridical documents and procedures has been enacted.
Article 8, sub 3 of that law mentions that from 1 January 1997 deeds of the Registry Office shall be composed bilingually, in both the Frisian and the Dutch language.
In 1996 the Netherlands has ratified the European Charter on Regional or Minority Languages.
In option 9, 2 sub b of that Charter, which option has been signed by the Netherlands, is stated that 'Parties undertake not to deny the validity, as between the parties, of legal documents drawn up within the country solely because they are drafted in a regional or minorioty language.'